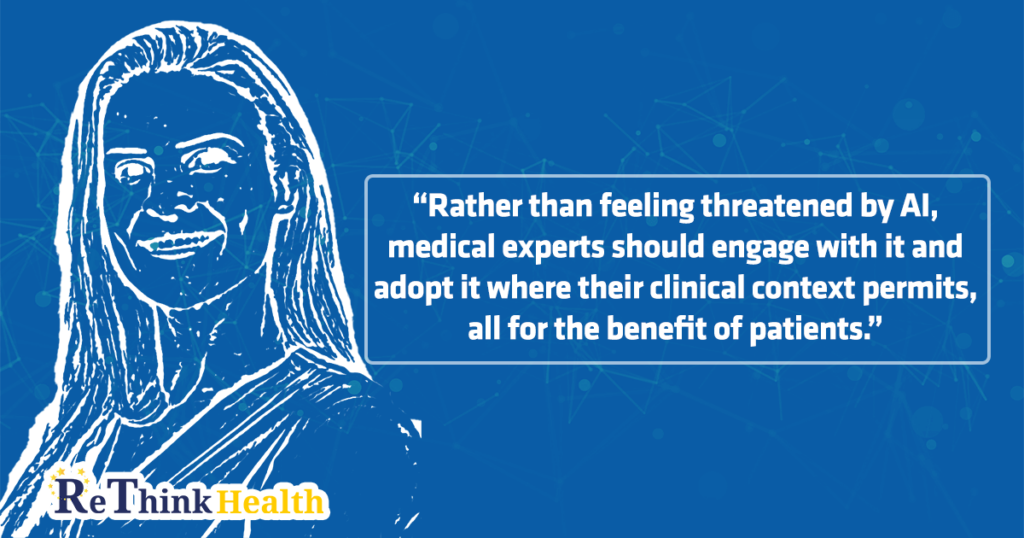 The first autonomous AI tool received regulatory clearance in the European Union, bringing transformational change in radiology practice. Approving such AI solutions marks the beginning of a digital era in healthcare and the future may hold further uses of digital technologies in other branches of medicine as well.
ChestLink analyses chest X-rays and automatically produces final reports on the images for which it is highly confident there are no abnormalities. The AI-based technology has high accuracy, with a sensitivity of 99%.
This approval challenges current medical dogma by providing one solution to multiple problems. AI technologies can improve diagnostic workflow through automation, being able to analyse a large volume of images at a faster pace. Automation and faster processing times are essential in the context of a global shortage of radiologists. Moreover, given that most X-rays taken in primary care settings usually do not present radiographic abnormalities, this AI-solution will be able to reduce the backlog radiologists usually face in non-urgent cases by assisting routine diagnostic practices.
Further refinement of these instruments could also facilitate early detection and more precise follow-up of lesions where small changes influence treatment decisions, such as cancer care.
Radiology has been at the forefront of healthcare innovations for many years, yet this new step is unprecedented as it will reshape how radiologists work – not very different from when autopilot systems were first introduced in the aeronautics industry. However, radiology professionals have expressed their concern that AI could eventually replace them, which may contribute to initial reluctance in adopting these technologies in daily practice. This has been particularly evident with the development of IBM Watson Health, when many healthcare experts saw it as the future of medicine. Nevertheless, this digital technology eventually failed to deliver on its promise to revolutionise healthcare, contributing to a wide-spread belief among health professionals that AI solutions will never be able to replace doctors.
Fast-forward to 2022, AI has witnessed tremendous technological progress and considering this first approval of an AI instrument within the healthcare industry, AI may indeed prove capable to carry out certain tasks independently in the medical field. Current evidence suggests that even medical specialties in which innovations occur at traditionally slower pace could be positively impacted through AI technologies. This is particularly exciting for fields such as mental health, where AI could be harnessed to develop accurate diagnostic mechanisms based on large data sets and biomarkers and to research innovative therapies.
Rather than feeling threatened by AI, medical experts should engage with it and adopt it where their clinical context permits, all for the benefit of patients. Nevertheless, whilst AI tools could bring added-value in healthcare, they will face a number of implementation and legal challenges once ready to be adopted.