We are witnessing a revolution in oncology. I remember more than 30 years ago when we gave up the previous political regime and started thinking of unthinkable things. Then we had a momentum, we lived a historical moment that changed our lives forever. Probably this is the perfect place to say this, as we are standing in the University Square in Bucharest, where the revolution started. And we are also living a similar momentum in oncology because we have a chance to think beyond the death penalty which cancer was in the past, we have a chance to cure several of our patients and give promises to those who at this point cannot be cured.
We are living through many societal changes, many of which are highlighting the importance of reforming the healthcare systems and more importantly redefining what we understand by health and disease. In the European Union, there is a commitment for the years to come under the ambitious Horizon programme, aiming to address the major challenges citizens face in their daily lives. More than €600 million will be invested in the five EU Missions in 2023, as part of the Horizon Europe framework programme.
Cancer is the first disease that changed the EU's involvement in healthcare. From a Moonshot approach to a Plan dedicated to cancer, now we live the momentum when all this can become reality in all member states. The Mission on Cancer launched on 29 September 2021 aims at improving the lives of more than 3 million people by 2030 through prevention, and innovative treatments, and for those affected by cancer including their families, to live longer and better.
I had the honor to meet Prof. Jeliazko Arabadjiev, the first Balkan in the EU Mission on Cancer Board, Ambassador for Bulgaria, Romania, and Lithuania, during an event organized in Bucharest by the Executive Agency for Higher Education, Research, Development and Innovation funding (UEFISCDI), "Working together for a quick and diagnosis and better treatments for cancer EEA & Norway Grants contributions to the EU Mission Cancer".
An oncologist by profession, Prof. Arabadjiev explained how the Cancer Mission implementation should look in the Central and Eastern European countries (CEE region), discussed his priorities, and shared his motivation to make the voice of the Balkans heard at the highest level to transform the lives of citizens and cancer patients.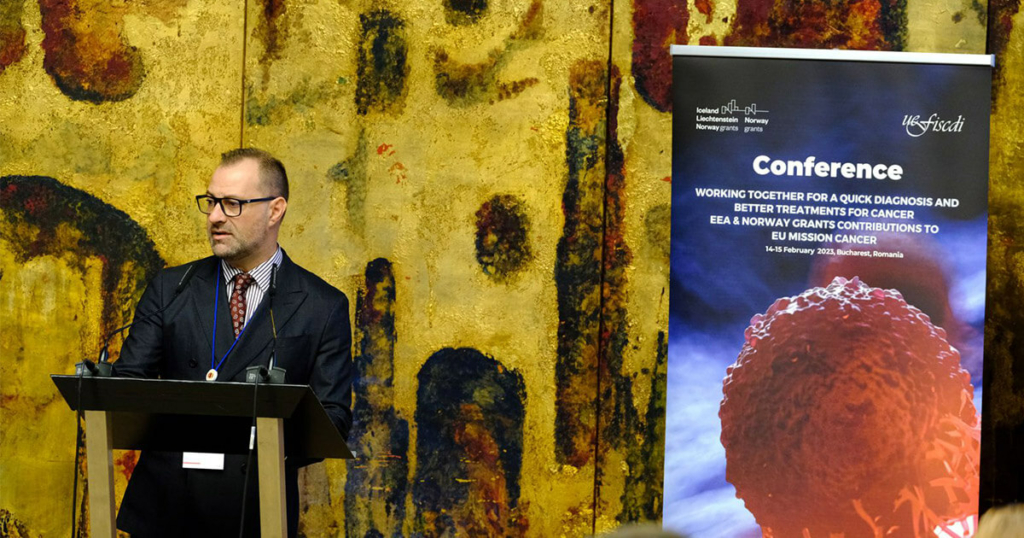 Transformation of culture and communication are key objectives in the Mission implementation Plan. As Balkans, we share a cultural background that influences the way we relate to cancer. How do you see the objectives of the Mission being implemented in the region and maybe the perspective of building a CEE Cancer Mission Network?
Bulgaria and Romania joined the European Union more recently, and we made huge efforts to make sure we fulfill the criteria for joining the EU. I believe that citizens in both countries are happy we are part of the EU. Unfortunately, we might not have been prepared for this because being part of the EU requires a specific behavior that is different from the cultural heritage, we Balkans share.
When it comes to cancer, we need to overcome the stigma we lived with for decades. I remember a time when cancer was a disease nobody wanted to speak about and was considered a death penalty.
My grandmother died of colorectal cancer 42 years ago. I remember she was diagnosed in November and died in January. At that time. once we heard the diagnosis, the whole family went to tears. The only option was chemotherapy and there was no support from society, no psychological support, no program to help the patient, no innovative treatment, and no personalized medicine.
I became an oncologist because oncology reflects the best innovation society expects from science. I speak as a board member of Cancer Mission but also as an Oncologist. I can use my knowledge of cancer and the opportunity to be the first Balkan Oncologist elected to the Board of the EU Mission on Cancer. I have great plans on how to synchronize our efforts and create the types of synergies that the EU Commission expects.
All recommendations from the first Board Mission on Cancer and all efforts of the current board are towards changing the perception of cancer in countries like ours. We need to battle the inequity not only to ensure access to personalized treatment but to all aspects of the disease, from the perspective of cancer patients as well as the perspectives of the family. The EU Beating Cancer Plan and Mission on Cancer will tackle the inequities between member states. This will be very beneficial for Balkan countries because we will get access more quickly to cancer care. But we need to speak up about this, to encourage transborder collaboration.
Citizen empowerment in the CEE can be a challenging task because the patient-doctor relationship is a traditional one with many inequalities specific to the area. How to change the mindsets of citizens to engage actively when it comes to their own health?
We need to provide citizens with a proper roadmap of their disease and a proper outline of progress, and also for relatives and family. Cancer is more than the relationship between oncologist and patient. We need to ensure the continuum of cancer care, which doesn't include only treatment. We need to make sure patients and citizens get the full benefits out of cancer care, the way it often happens in Western Europe. The Implementation Plan outlines every aspect needed to achieve this.
We need to establish structures and involve stakeholders in this process of synchronizing cancer care in our countries so we can manage to implement all that. The first board tackled all the problems with cancer patients and outlined the measures we need to take in our countries. The mission of this Board is not only to show things but to propel the action, to achieve all that we put in the implementation plan.
Cancer will be best treated in a multidisciplinary team, and in a diverse way, which will attract stakeholders who were not visible before. I am talking about insurance companies, social care providers, and such stakeholders. We need to encourage cooperation between institutions, this will make things happen. Unfortunately, we need to consider our cultural background and understand the differences from the Western countries, but we have a chance to learn from best practices implemented in other countries and recognized at the EU level. It is a very beneficial time for us. We don't have to recreate the wheel or find hot water.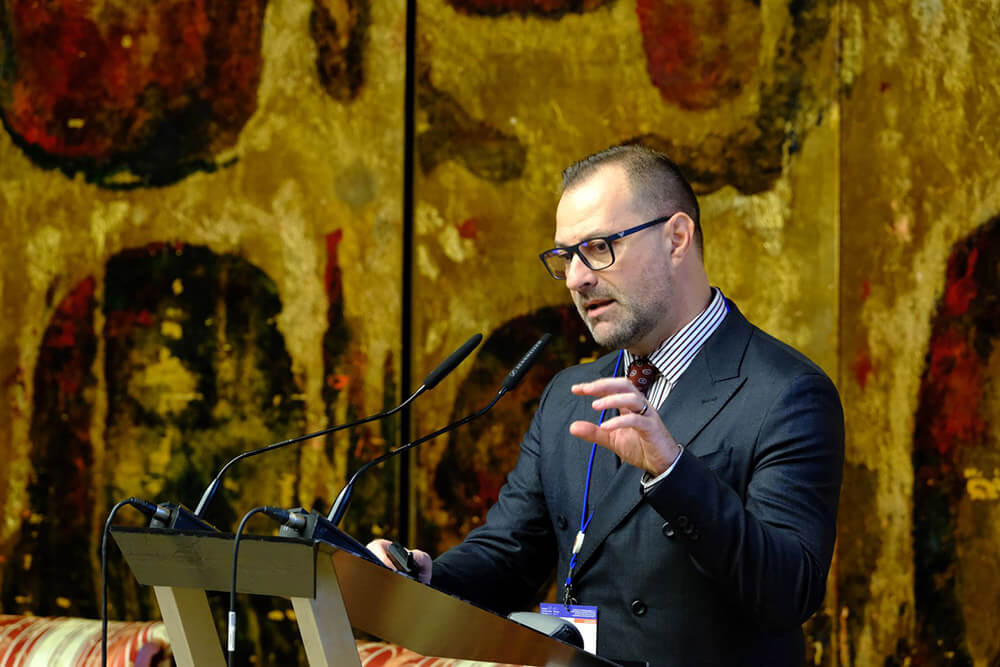 How can we ensure that disruptive technologies such as genomics and data science make full impact in the regions since there are major gaps to be covered?
We are lagging behind other countries because we do not have proper cancer registries. We need to create a proper organization to restore or implement cancer registries and digitalize them. There is no wonder there are so many topics dedicated to digitalization in Horizon Europe.
At this point, we have the technology to get the full genomic profile of a tumor. Once we find the mutation, we can find a truly effective treatment, which should be available for all those who need it. So far, genetic testing has been left in the hands of the health authorities, ministries, and national health funds. Both are not prepared for such an extent of knowledge, because so far genetic testing has been expensive, and are not ready for the cost of the treatment informed by genetic profiling.
We need to start discussing this with the health authorities, educate them, we need to show them in a very professional way the benefit for patients and for citizens, who are not patients yet, and for society. And also, from an economical point of view. Let's say we have a patient in his 40s and if he is put on a personalized treatment he can live many years, with a proper quality of life, and the capacity to work and be an active part of society. We need to start explaining this to the institutions and brainstorm with them. We cannot afford to miss genomic profiling just because there is no money for this.
We don't have just oncology anymore, we are not <<chemotherapists>> – how they used to call my profession 20 years ago. Genetic testing is crucial. We are oncologists who can offer a precision approach to our patients.